Climate activism: Mapping natural resources & local knowledge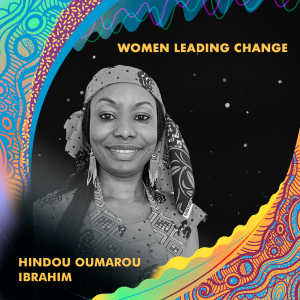 This podcast series tells the stories of women as civil society actors, activists, authors, leaders, health and humanitarian workers, youth representatives, traders and entrepreneurs in the Sahel and West Africa. We gather first-hand examples of their outstanding work within local communities as well as their important contributions to advancing gender equality and positive change. These conversations also aim to better connect the Sahel and West Africa Club's evidence-based analysis with civil society advocacy and action through dialogue and knowledge exchange.
Chad is facing severe environmental degradation. In this episode, we talk to geographer and activist Hindou Oumarou Ibrahim, about her work helping Chadian communities to map their natural resources by tapping into local knowledge. This approach promotes good governance in terms of access to resources and aims to ease inter-community tensions. Ms. Oumarou Ibrahim's Association of Fulani Women and Indigenous Peoples of Chad (AFPAT), focuses on women's rights and environmental protection. She is co-chair of the International Indigenous Peoples' Forum on Climate Change.
This episode is hosted by Mame Diarra Diop, radio journalist and producer in Mali.