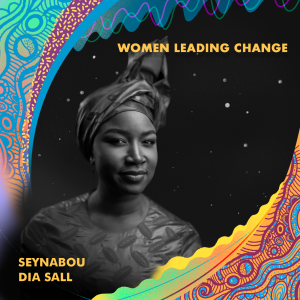 This podcast series tells the stories of women as civil society actors, activists, authors, leaders, health and humanitarian workers, youth representatives, traders and entrepreneurs in the Sahel and West Africa. We gather first-hand examples of their outstanding work within local communities as well as their important contributions to advancing gender equality and positive change. These conversations also aim to better connect the Sahel and West Africa Club's evidence-based analysis with civil society advocacy and action through dialogue and knowledge exchange.
By 2050, Africa's population is expected to double, as well as the number of people of working age. Young Africans hold the key to their future development, but the lack of quality jobs represents a major challenge. How can we foster an inclusive entrepreneurial ecosystem for women and young people in West Africa?
We discuss this with Ms Seynabou Dia Sall, founder and CEO of Global Mind Consulting and ambassador of the Women in Africa network. She is also one of the 40 most inspiring African women in the media and communications professions.
This episode is hosted by Mame Diarra Diop. Mame is a radio journalist and producer in Mali.